Faun Warriors - Now on Kickstarter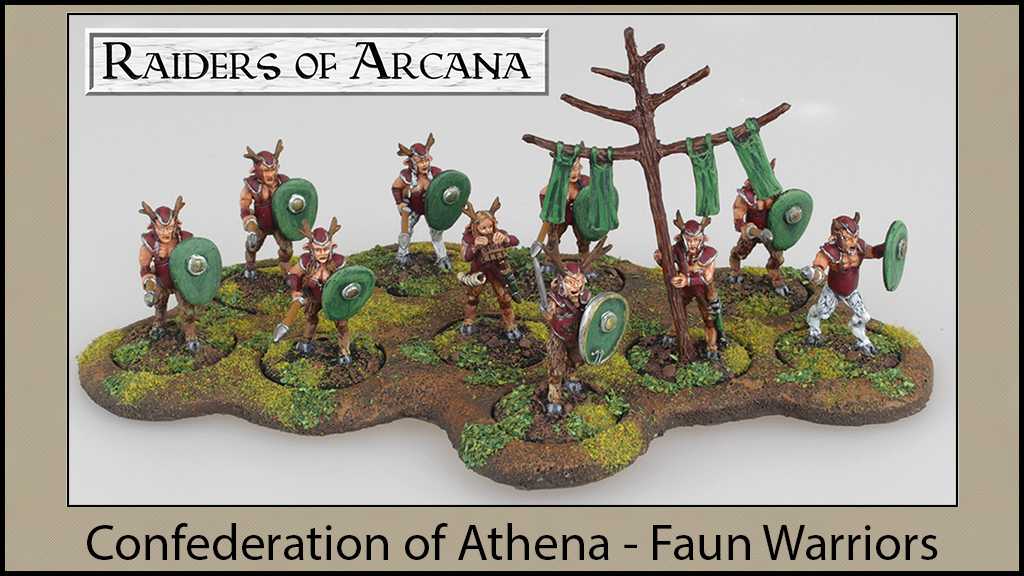 We have developed a new range of Faun Warriors, as the first unit to be released from the Confederations of Athena range for Raiders of Arcana. Like all the units we have developed for Raiders of Arcana, the Faun Warriors feature both male and female figures. In addition to the Raiders format of 6 figure units, we have also added a Standard Bearer and Musician figure, to enable the figures to be used as a regiment in other fantasy wargames.
Please see Kickstarter for more details.
Raiders of Arcana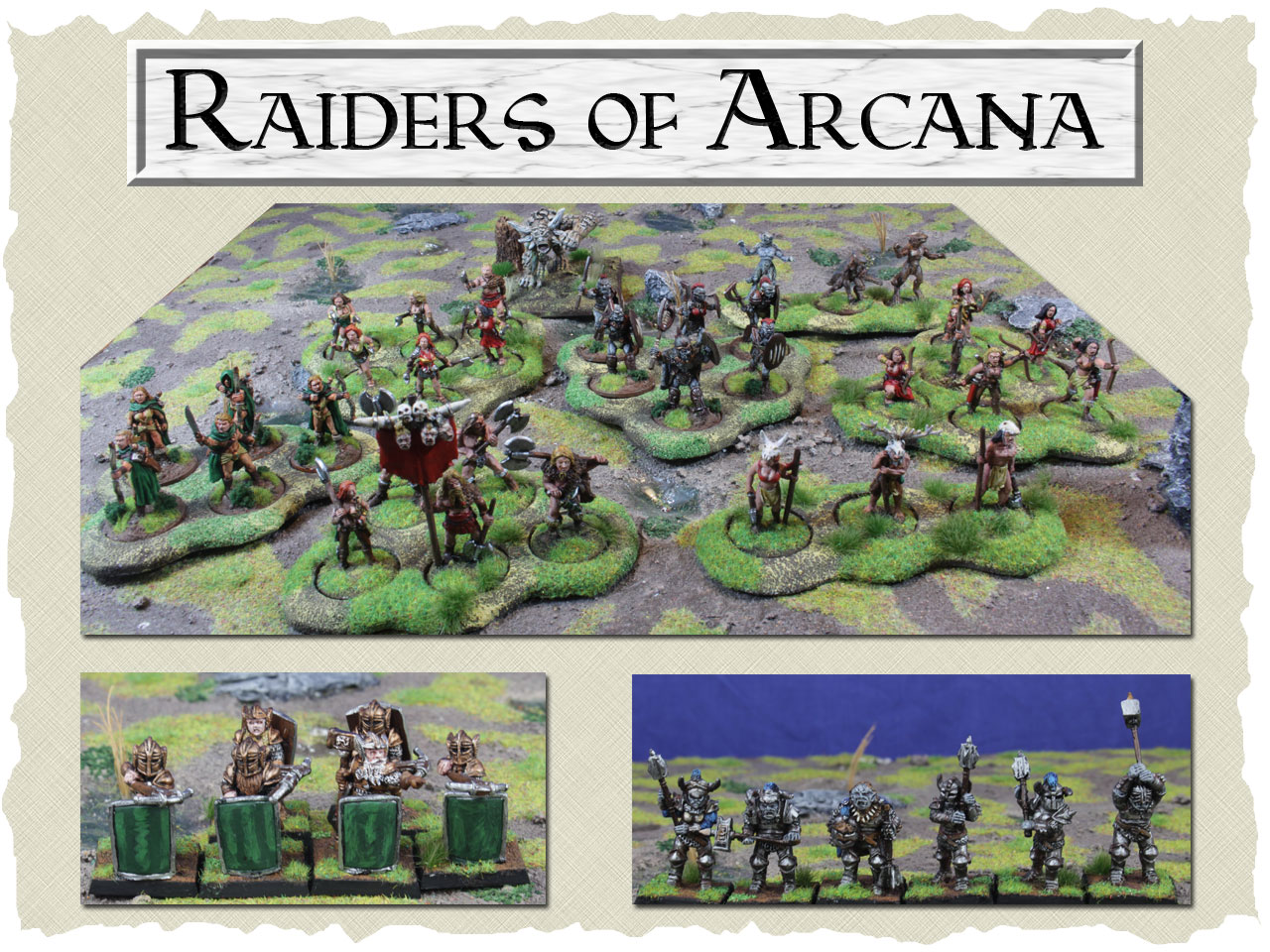 With Raiders of Arcana we want to offer a different concept to how the warbands are put together, instead of fielding warbands or armies of one race, warbands will be based around a culture and can include units from various fantasy races. In a single warband you may have Humans fighting alongside Elves, Dwarves & Orcs, with the warband culture dictating the style and level of weapons and armour available.
Available to order now from our online store.
Visit Raiders of Arcana for more background and pictures.
Movement Trays
We have added a range of new skirmish trays with 20mm square, 25mm square and 25mm round cutouts, all available in 3,4,5,6,8 and 10 figure versions, with photos coming soon.