The Russians are here!
Announcing the launch date of our new range of 20mm figures and vehicles: 21st October 2018.
Three versions of the BT fast tank series BT5, BT5R and BT7 early, these new vehicles are made of resin and finished in the ready for battle format, just add hatches and crew and they are ready to go!
A rifle platoon in summer uniforms 1939-43, 12 individual body designs in two styles with 12 individual heads to give you 48 individual figures for the maximum amount of flexibility allowing you to create a rifle platoon with 4 individual rifle squads. The figures are all replicated with shoulder tabs to create the 1943-45 rifle squads. All figures are in white metal.
This new start would not have been possible without the help and friendship of Paul Thompson of Early War Miniatures and indeed they are very much intended to fill the big Soviet sized gap in his extensive WW2 range.
Next Relases
There will be more to follow over the coming weeks, infantry support weapons Gaz jeeps, T26s Gaz and Zis trucks.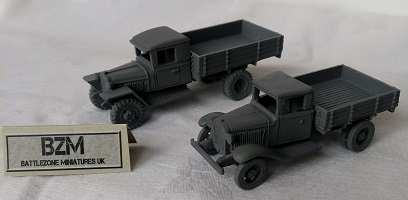 Come and see us at the SELWG show in Crystal Palace on the 21st October. Pre-orders are available now.